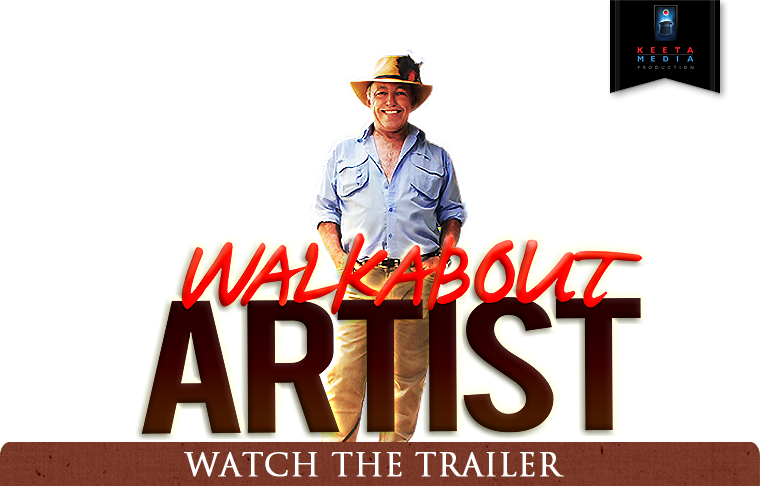 '
Walkbout Artist
' is a headlong plunge into the uncertain and unstable world of survival by the brush. Impassioned Aussie painting guru
Robert Hagan
arrives in San Diego to start his 'walkabout' across USA. He hooks up with his zany Californian gardener/wannabe artist mate
Paul Palko
who is his guide in exchange for lessons from the 'master'! Hagan must sell what he paints to pay for everything.
From their small RV/studio on wheels they squat in San Diego and scramble to nut out what that very 'special something' is to paint. Doing the painting is 'nuts and bolts' straight talk. In Palko's case it becomes a rollercoaster ride into the often-unstable mind of a wannabe artist! To Hagan failure is not an option. To Palko it's very much an option.
But to succeed, and move on, they must convince a gallery to sell their 'creation'....and fast!
This brings us to Robert Hagan. He is Australian raised in the bush, university educated, written 6 books on art, self-taught artist, been professional for 35 years, exhibited throughout the world and paints any subject. His paintings sell for up to 50,000USD and are keenly sought after. He has produced a number of very popular instructional DVD'S as well as a TV series of 10x30min presently showing on Discovery HD called '
A Splash of Color
'.
Hagan is passionate and direct about painting. He talks about it in plain talk with no fog. He is a much sought after demonstrator, judge and speaker yet he continues to paint every day. He has studios in USA, Thailand, Australia and the UK.